Legislative Action Center
BCBS to Pay for 98943 on same day as other CMT code After much negotiation between the BCBS and...
read more
District Information
The division of MAC Districts is based on the population and number of DCs in each district with the geographic size of the districts given consideration. These districts allow for equal representation of the DCs of Michigan, with most DCs being within easy driving distance to district meetings.
Because of its large geographical size, District 8 DC members may elect to have sub-districts, to facilitate the accessibility of meetings.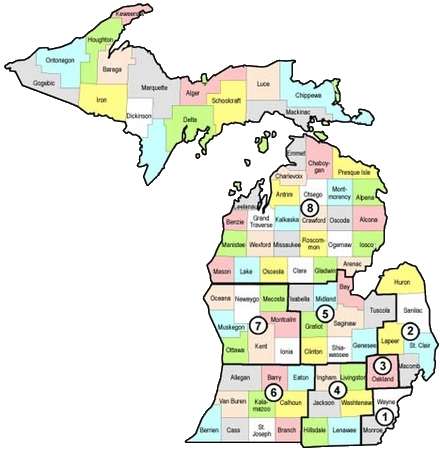 Top Notch Education
The Michigan Association of Chiropractors is host to some of the largest chiropractic events in the United States. Our Spring and Fall Conventions typically bring in 900-1,000 chiropractic professionals each.
In addition to our Conventions, the MAC hosts and co-sponsors many seminars throughout the year. These high-quality educational programs offer continuing education credits for doctors of chiropractic, and many are highly valuable to chiropractic assistants, as well.
The MAC is developing a library of webinars to satisfy the needs of those who wish to earn CEUs online. Be sure to watch for more information on these!
Sun
Mon
Tue
Wed
Thu
Fri
Sat
1
2
3
4
5
6
7
8
9
10
11
12
13
14
15
16
17
18
19
20
21
22
23
24
25
26
27
28
29
30
31