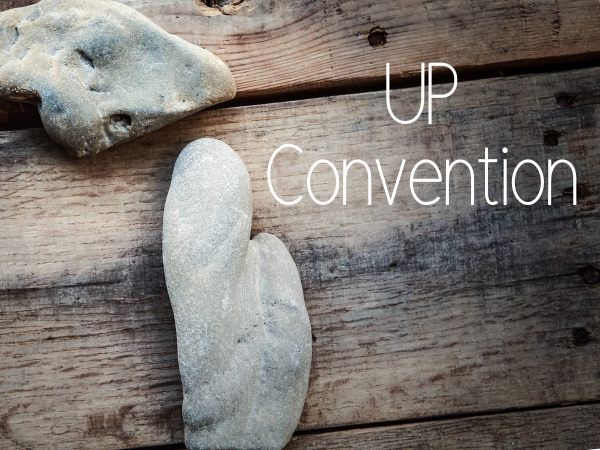 Saturday, August 26; 12-8p
Sunday, August 27; 8a-3p
Up to 15 CEs available
*Ethics and Boundaries offered separately as on-demand webinar
ONLINE REGISTRATION IS CLOSED. PLEASE REGISTER AT THE EVENT.
Join us in Marquette, MI for the MAC's UP Convention. You can receive 15 CEs at this event!
Ethics and Boundaries credits are available online to those who still need these hours for your current licensure period.
These rates are above and beyond convention rates because doctors who attend all 15 hours of the UP Convention and then attend the Ethics and Boundaries webinar will receive a total of 17 credit hours.
Important Information – Implicit Bias Training
There has been an important change in the State of Michigan's Administrative Rule governing Implicit Bias Training for health care professionals. Moving forward, online programs for implicit bias training no longer need to be live and allow for synchronous interaction between the presenter and attendees.
In other words, online, on-demand programs for implicit bias training are now accepted by the State of Michigan.
The MAC is developing several Implicit Bias Training webinars that satisfy the State of Michigan's requirements. They will be available soon, so watch your emails for more information as it becomes available.
Remember: Chiropractors are required to obtain two (2) hours of Implicit Bias Training in addition to the 30 hours of Board-approved continuing education needed each license cycle.
Speakers & Class Descriptions
Nutrition for the Spine and Brain via Cerebrospinal Fluid
Saturday: 12-6p
6 CEs Possible
Attendees will learn a new way to understand what the brain needs to function on a practical basis.  Cerebrospinal fluid is the third most abundant fluid in the human body, containing 452 different, distinct entities. Topics of discussion include an overview of CSF, vitamins, hormones, prescriptions, toxic substances, proteins, amino acids, oils and fats, minerals, and an introduction to hair testing for minerals in CSF, including how hair is tested what it can be tested for, and clinical examples of hair testing. As concerns about brain health continue to be at the forefront of many patients' minds, this presentation is more timely than ever before.
One hour in Pain and Symptom Management
Two hours in the Performance and Ordering of Tests.
From the Ground Up: A Joint-By-Joint Approach to Assess & Treat Leg Injuries
Saturday: 6-8p & Sunday: 8a-12p
6 CEs Possible
Sponsored by: Foot Levelers
Attendees of this informative presentation will learn how to make smart, evidence-based training recommendations to their patients and immediately reduce their injury rate by using the "Joint-by-Joint" approach to assess and treat patients more effectively. They will learn a variety of "hands on" manual medicine techniques to manage common lower extremity injuries, including myofascial techniques, joint mobilizations, Kinesiotaping, and mobility drills for those conditions. Topics of discussion include an introduction to the Joint-by-Joint theory and how it applies to patient evaluation, improving joint mobility of the big toe, ankle, hip, and thoracic spine, an introduction to Kinesiotaping and how tape can improve motor control and stability, taping techniques for the foot, knee, and lumbar spine, and more. Attendees will learn low-tech, simple techniques they can start using immediately in their practices.
One hour in Pain and Symptom Management
Two hours in Physical Measures.
Insurance Updates
Sunday: 12-3p
3 CEs Possible
MAC Insurance Director Carl Alden will be on hand for this look at the latest insurance issues facing the profession in Michigan. Topics of discussion include proper documentation, Michigan's auto no-fault statute, Medicare, UPHP, and more.
CA Roundtable
Saturday: 1-7p – NO CEs
Chiropractic Assistants: Due to a number of requests, we are pleased to bring our Upper Peninsula CAs this excellent opportunity to share information and get answers to your important questions!
Join Carl Alden for a comprehensive review and roundtable discussion of insurance issues affecting your office. Topics will include auto no-fault statute, coding and billing issues, documentation, Medicare, Workers' Compensation, Blue Cross and other insurers, and more!
To help Carl prepare, please send your questions to the MAC office at info@chiromi.com, Attn: UP Convention. We'll be sure Carl has an answer for you!
Ramada by Wyndham Marquette
$209 (plus tax)/night
412 W. Washington St., Marquette, MI 49855
Call the hotel directly at (906) 228-6000 ask for the Michigan Association of Chiropractors' block. Room block price ends July 21, 2023.